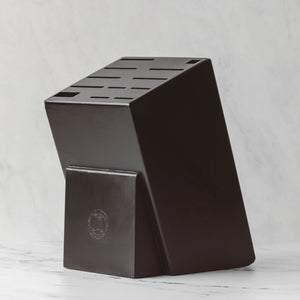 BLOCK? WHAT'S IN A BLOCK?
With beautifully beveled edges and an angled face for easy access to your favorite blades, the Hometown Block was engineered for organization and style.
Universal Storage Block
Lifetime Warranty
Edge-Saving Horizontal Slots
Designed for Every Kitchen
Our Hometown Block holds up to 12 pieces: 10 Knives + Shears + a Honing Rod.
The horizontal knife slots help to prevent gravity's wear and tear on your knife edge so your favorite knives stay sharp.
Why Wait?
Declutter your drawers today.